4 years ago, a young kid from San Antonio put his stamp on Indy introduced us to Crunkstep. This Thurzday, Crizzly returns to the Mousetrap for the first time since his debut. To help add even more texture to this evening, his Slice Gang affiliates Yung Nation (rap group) and fellow Texas producers ZEKE & ZOID are coming along with him. That's not all, local favorites Shy Guy Says and Ed Trauma have been added, making this night one of the biggest to hit Altered Thurzdaze in its 5 year history.
On October 18th, 2011, IndyMojo provided it's fans with a free show that has yet to be topped. They brought an 18 year barely out of high school and straight from collecting carts at his local Walley World to make ends meet. Danielle Look describes what happened that night perfectly, "30 minutes into Crizzly's headlining set at Altered Thurzdaze the DJ yelled out to a packed Mousetrap, "We're just getting started, Indianapolis!" "Really?" I thought to myself, "Then why are my rage glasses already fogged up?"" To see her full review of the night you can find it here.
Chris Marshall AKA Crizzly AKA The King of Crunkstep, started making music when he was bored playing with a drum pedal. That boredom turned into him now being one of the biggest DJ acts on all of the festival circuits and running two of his own successful weekly EDM nights in San Antonio, Lifted Wednesday's and Play Thursdayzz, which have been running over 4 years strong now. To find out more about his rise in the scene, check out one of his first exclusive interviews with IndyMojo here.
Since his first Indy show, Crizzly has released an array of singles, remixes, and mixes. titled Crunkstep (2012), Crunkstep Volume 2: Back 2 Da Streets (2013), and "Crunkstep Volume 3: Booty by Crizzly" (2014). He has also remixed songs such as "James Brown Is Dead" by L.A. Style, "Hard in Da Paint" by Waka Flocka Flame, "Chain Hang Low" by Jibbs, "The Way We Ball" by Lil Flip, and "Put It Down" by Bassnectar and Excision. He has played at festivals such as the Electric Daisy Carnival, Escape From Wonderland, the Warped Tour, and Lollapalooza.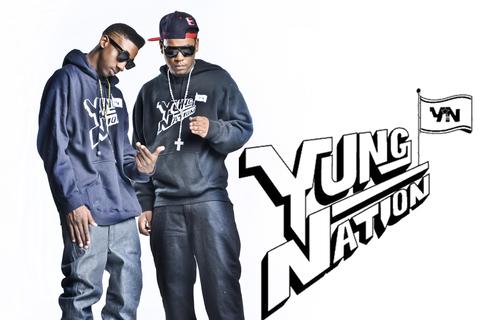 Local Support
Shy Guy Says
Ed Trauma
Thurzday, October 15th
The Mousetrap
5565 N. Keystone Ave
Indianapolis, IN
21+
$10 Cover
Get tickets: http://ticketf.ly/1h5Q1pD
Event Page: https://www.facebook.com/events/748460828587030/
___________________________________________
Want to win free entry to this show? All you have to do is follow these easy steps:
1. Reply in the comments below why YOU deserve to win! Bonus points for creativity! Make it good people!
2. Repost this blog to your Facebook and/or Twitter – be sure to make it public and tag IndyMojo's page so we can see it! Find us: Facebook! or Twitter!
Winners will be Announced Thurzday, October 15th! Be sure to check back to see if you've won!
Produced by:
www.indymojo.com
www.facebook.com/indymojo
www.facebook.com/g9collective
Hosted by:
www.themousetrapbar.com
www.facebook.com/pages/The-Mousetrap/42451876251
Sponsored by:
JAGERMEISTER
EarEverything
http://on.fb.me/11brXbD
http://www.eareverything.com/
No Bad Ideas Clothing
www.nobadideas.com
www.facebook.com/NoBadIdeas
The Magic Bus
http://on.fb.me/UHk